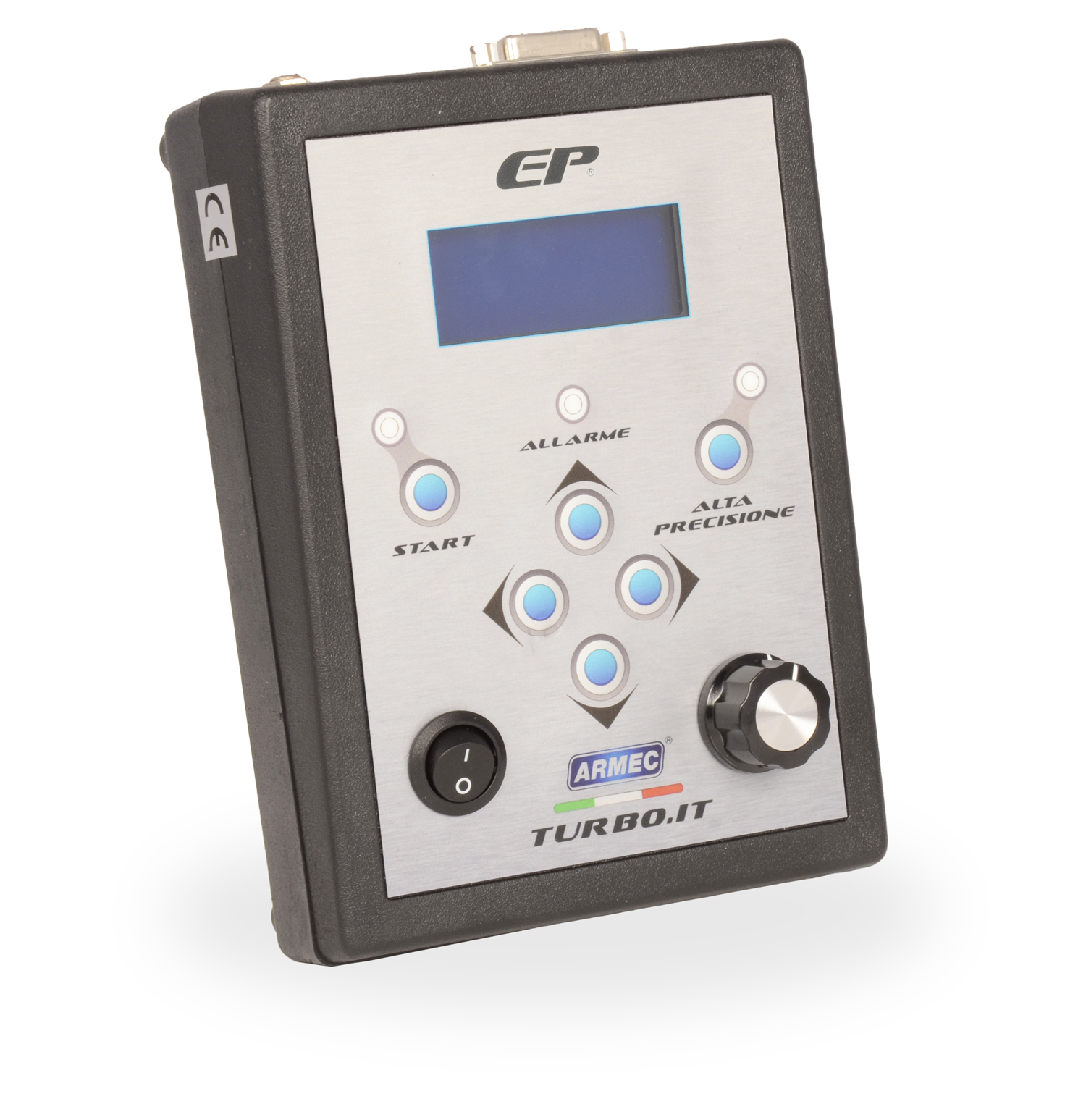 EP can quickly read and program turbocharger's electronic actuators.
EP has been designed to perform reading and programming of modern turbochargers actuators.
Full Package and reliability, make the EP programmer, the new reference point for automotive professionals.
Adaptability and Simplicity
Its DATABASE, matched with the intuitive view of its wide display, offers all necessary information for effective programming.
Communication is made through PWM and CAN-bus signals, and is performed using a dedicated cable for each type of actuator.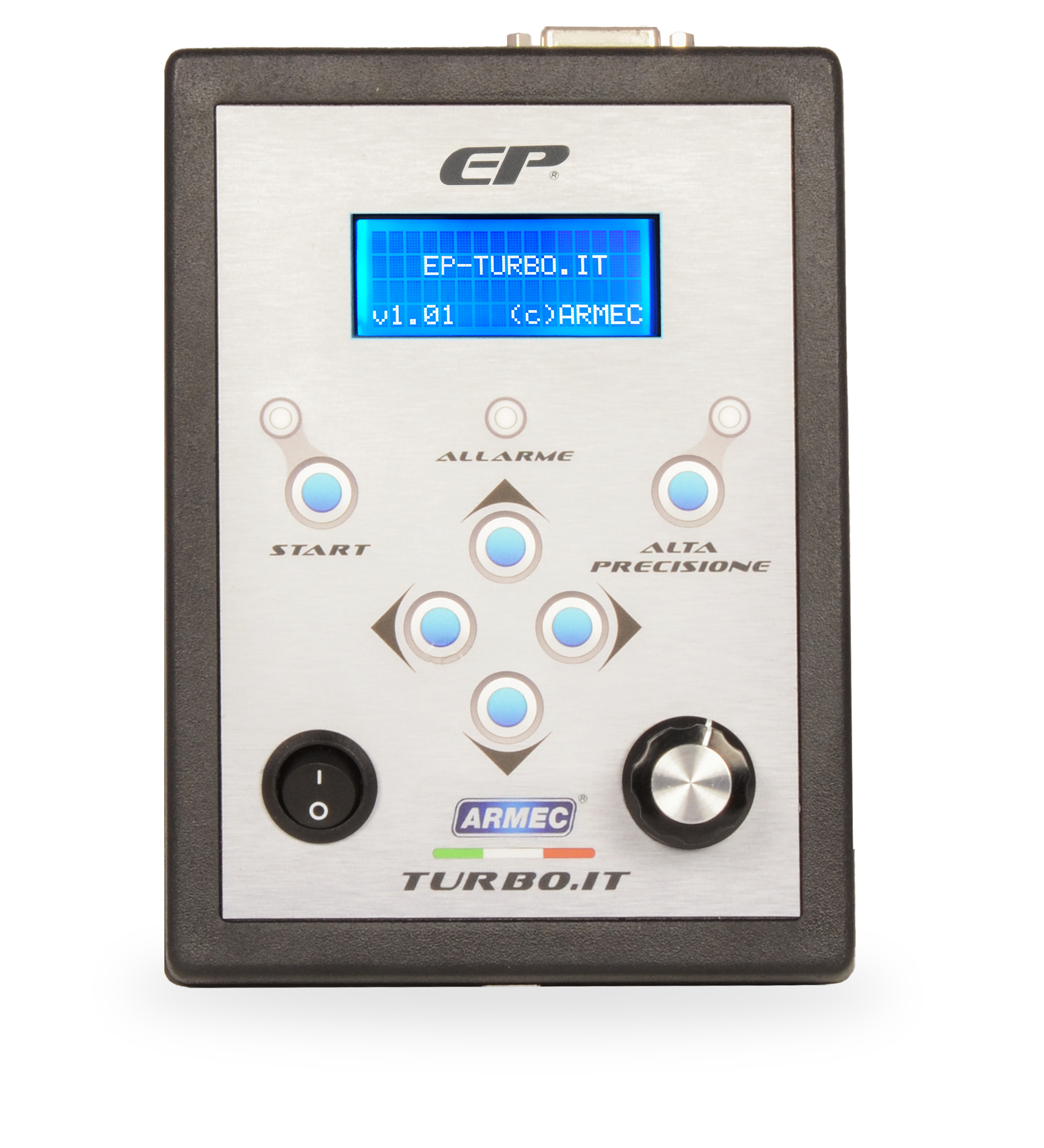 The device allows for proper control of functions of the circuit board in the electronic part.
It performs reading of data inside the electronic board and if necessary, writing a new data package, to make it compatible with the market major car manufacturers.
EP is equipped with 4 cables with original connectors compatible with more than 150 turbochargers.
Hella, Siemens (VW/Audi), Siemens (Mercedes-Benz - BMW), Mando and Kamtec actuators are makers supported by EP.
Discover more inside the complete list of cables, sorted by brand.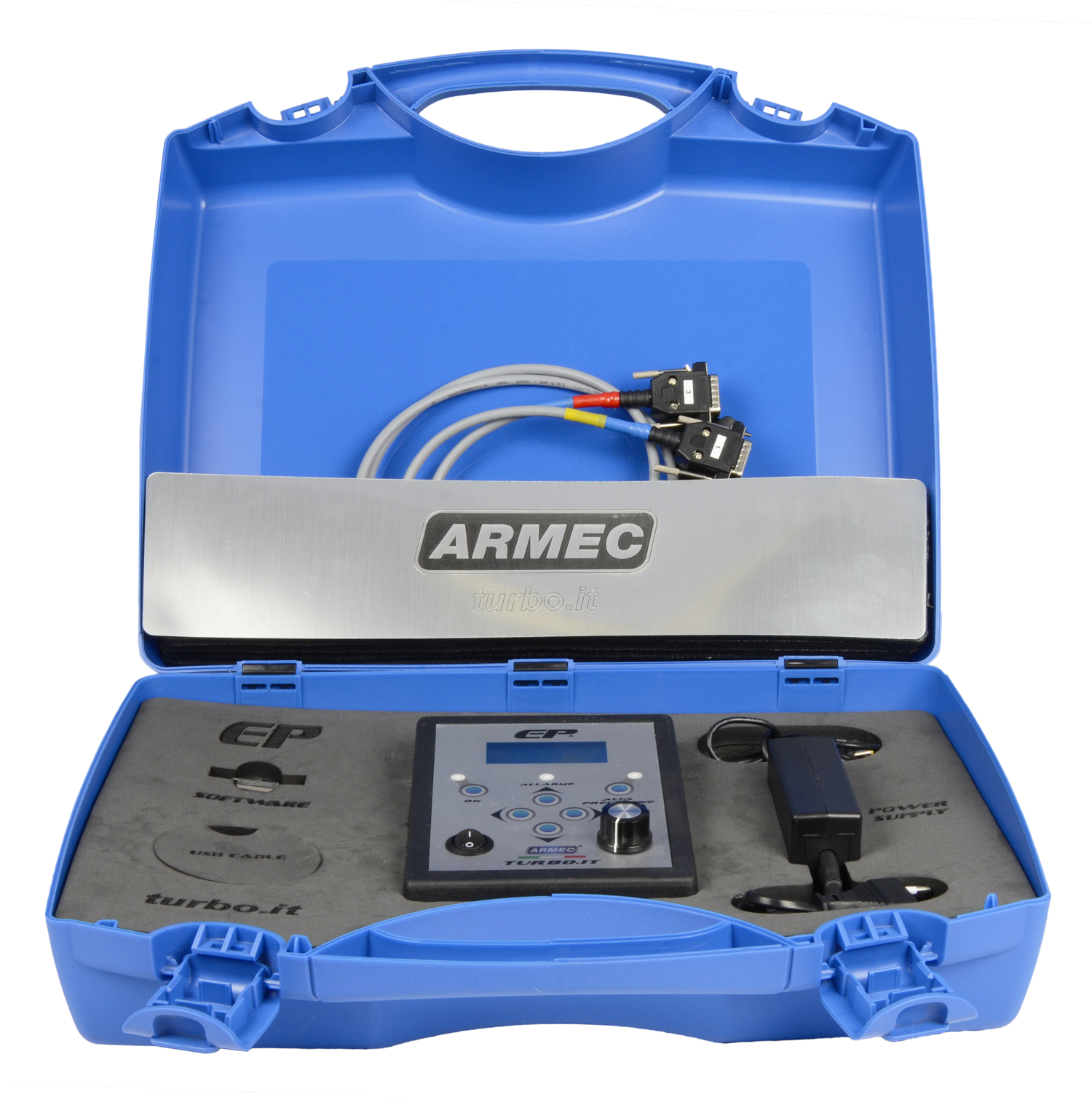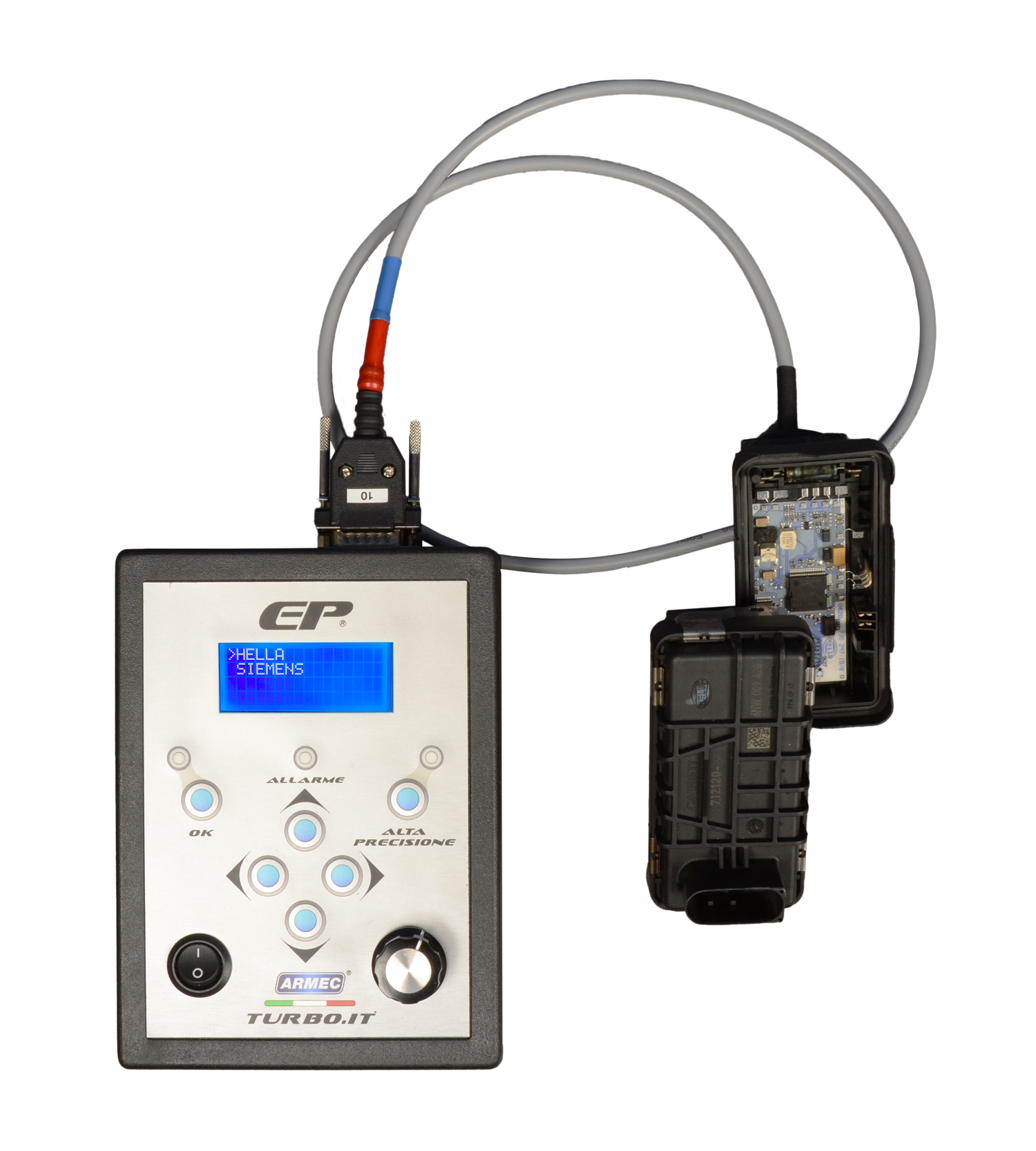 EP Tester can successfully be operated by professionals experienced in the remanufacturing of turbochargers and by any car technician, looking for a reliable partner to solve painful problems related to malfunctions of this delicate component.
Generals
Model
EP
Electrical
Rated Voltage
15 V CC
Rated Current
4 A
Phase
1 Phase + N + PE
50 / 60 Hz
Maximum Power
65 W
Physical
Dimension W x D x H
180 x 130 x 50 mm
Weight
495 g
Ambient Temperature
Limits Deg °C (min/max)
5 / 45 °C
Thanks to the practical case, you could take with you all the necessary tools for an optimal intervention.
Easy to transport, it safely carries your valuable equipment.
Through dedicated slots, your kit will always be well organized and ready to deploy.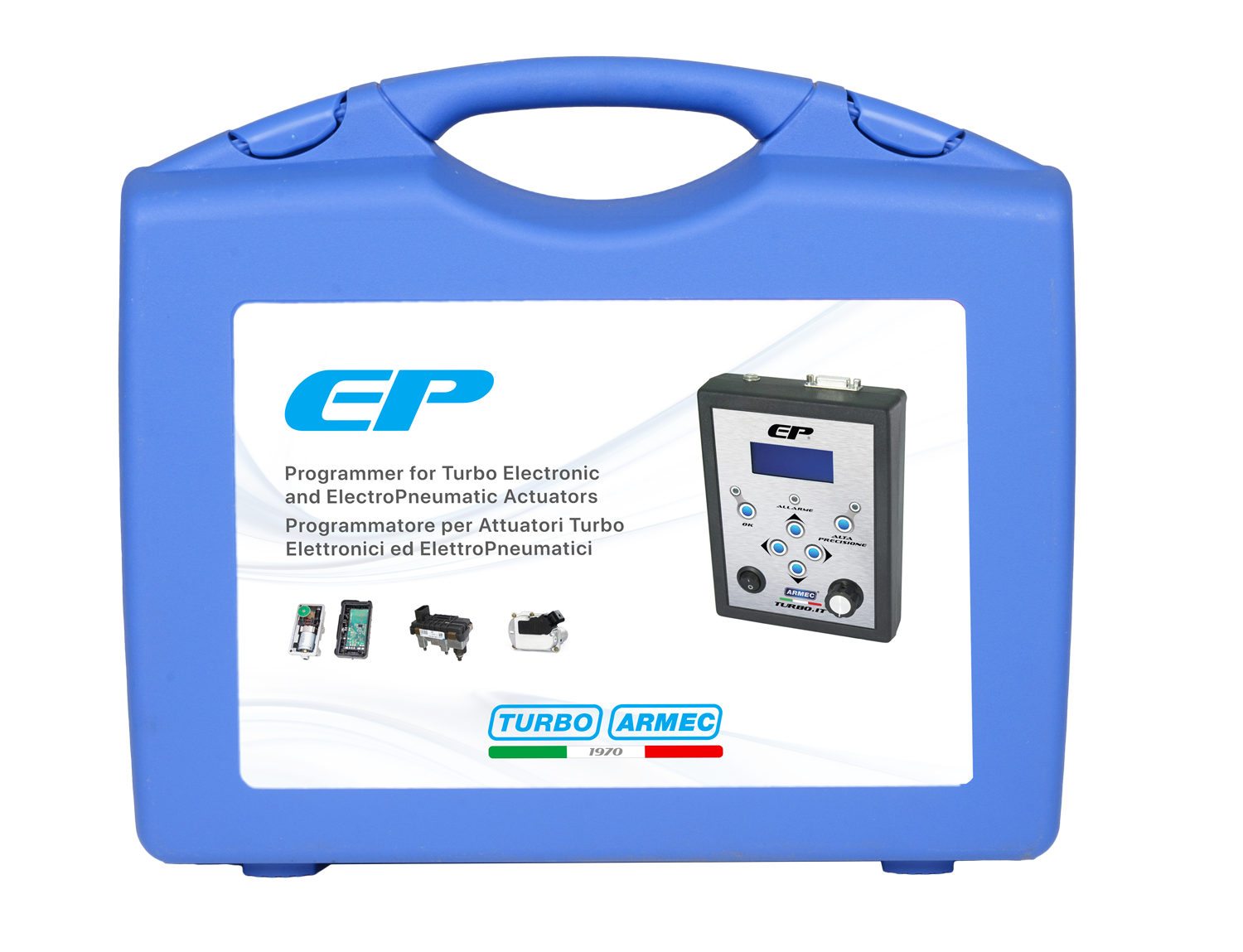 | | |
| --- | --- |
| Generals | |
| EP Case | |
| Physical | |
| Dimension | 456 x 385 x 144 mm W x D x H |
| Weight | |
| Weight | 2,5 kg |